Wooden crystal models
Haüy, 1802 - 1804
Collection of pear wood models (sizes between ca 2.5 and 10 cm). Each model is labeled mentioning the name of the crystal form. Between 1802 and 1804, Martinus van Marum, the first director of the Teylers Museum in Haarlem, the Netherlands, bought 597 of these pear wood models. Today 565 of these are still present in the museum, making this set the most complete collection of Haüy crystal models that still survives.
René Just Haüy introduced wooden crystal models to illustrate the two-dimensional drawings in the atlas volume of his "
Traité de Minéralogie
" (1801).
collection: Teylers Museum, Haarlem, the Netherlands
all photographs © Teylers Museum Haarlem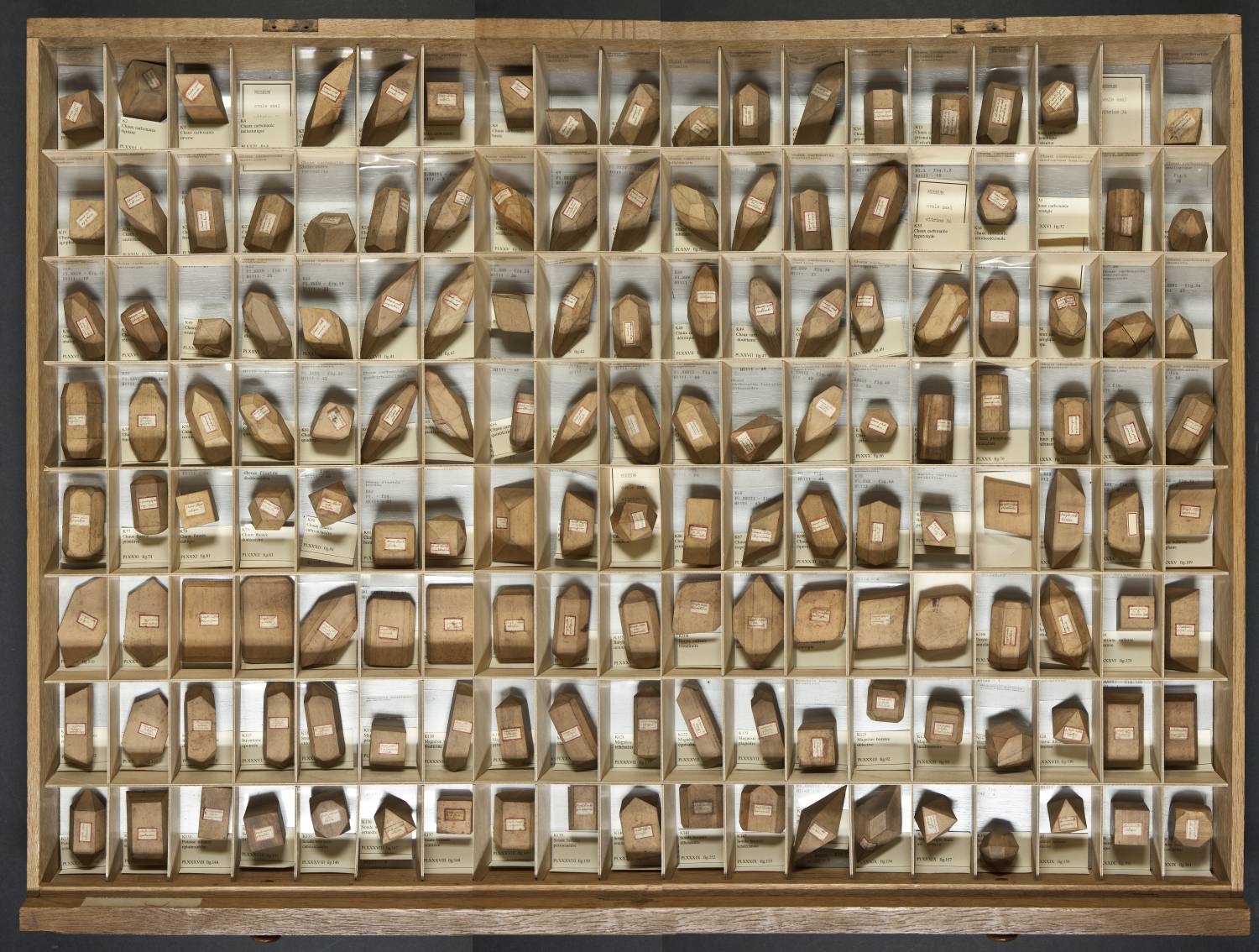 one of the five drawers housing the collection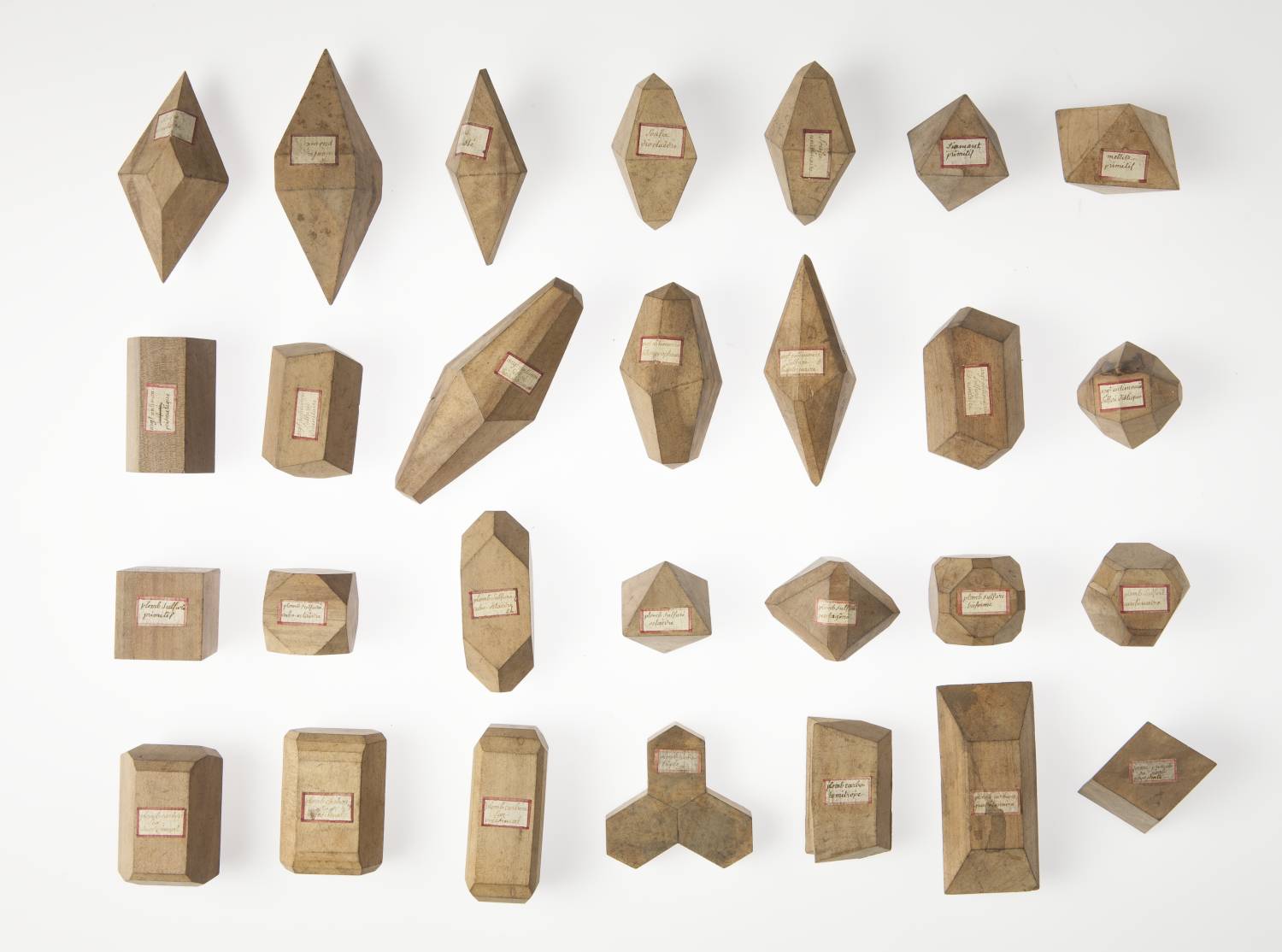 a selection of crystal models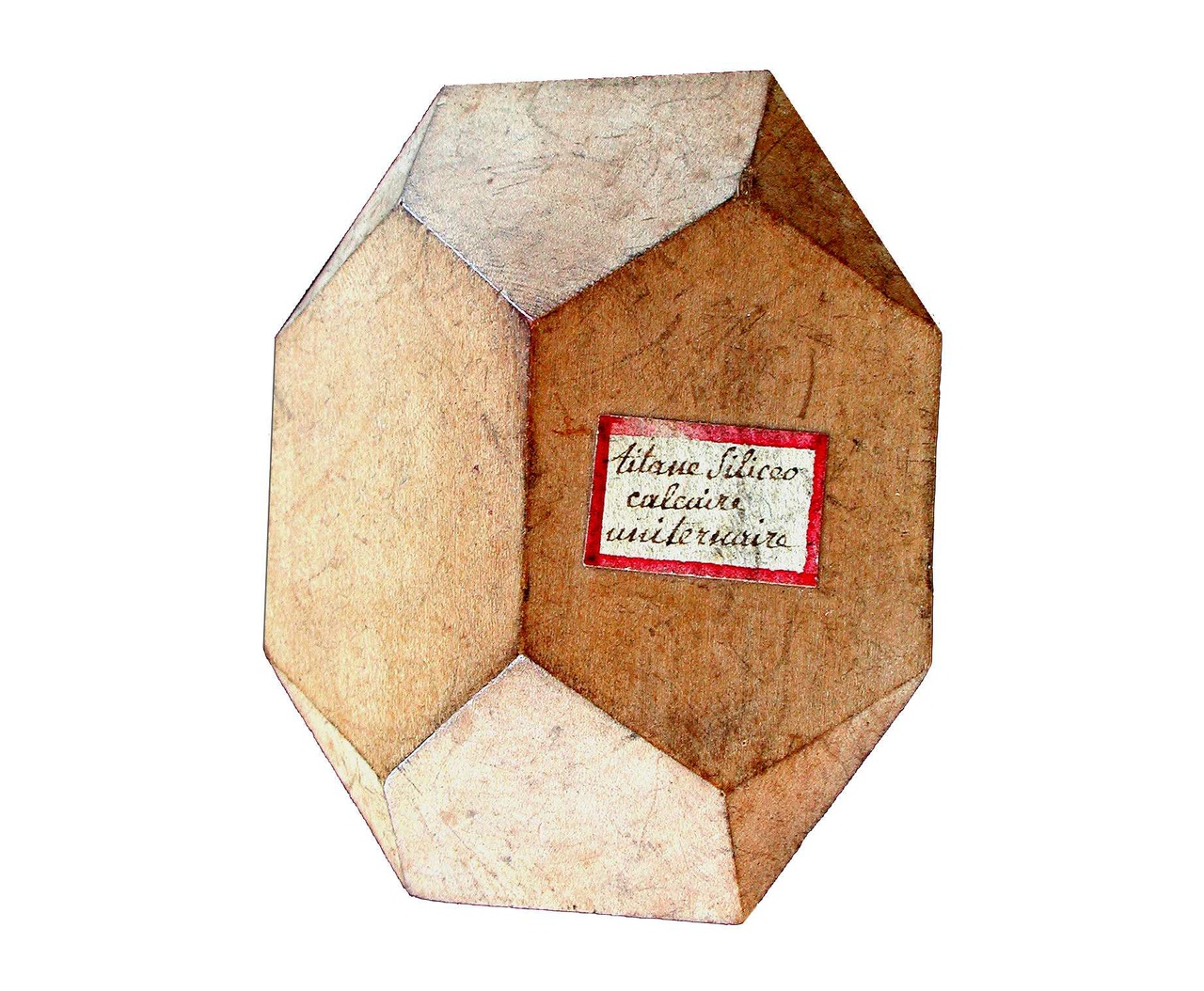 model of a titanite crystal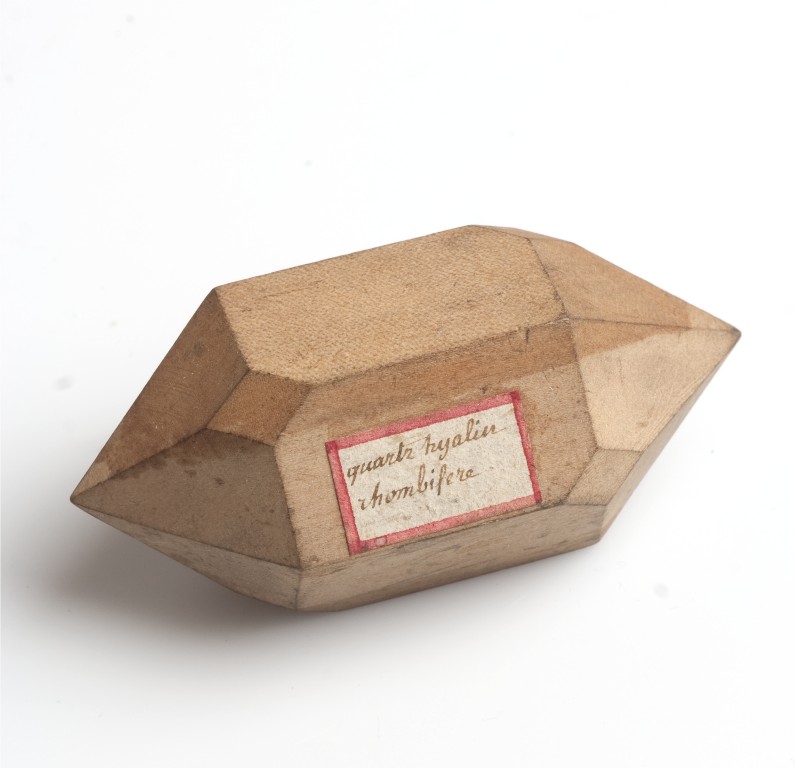 model of a quartz crystal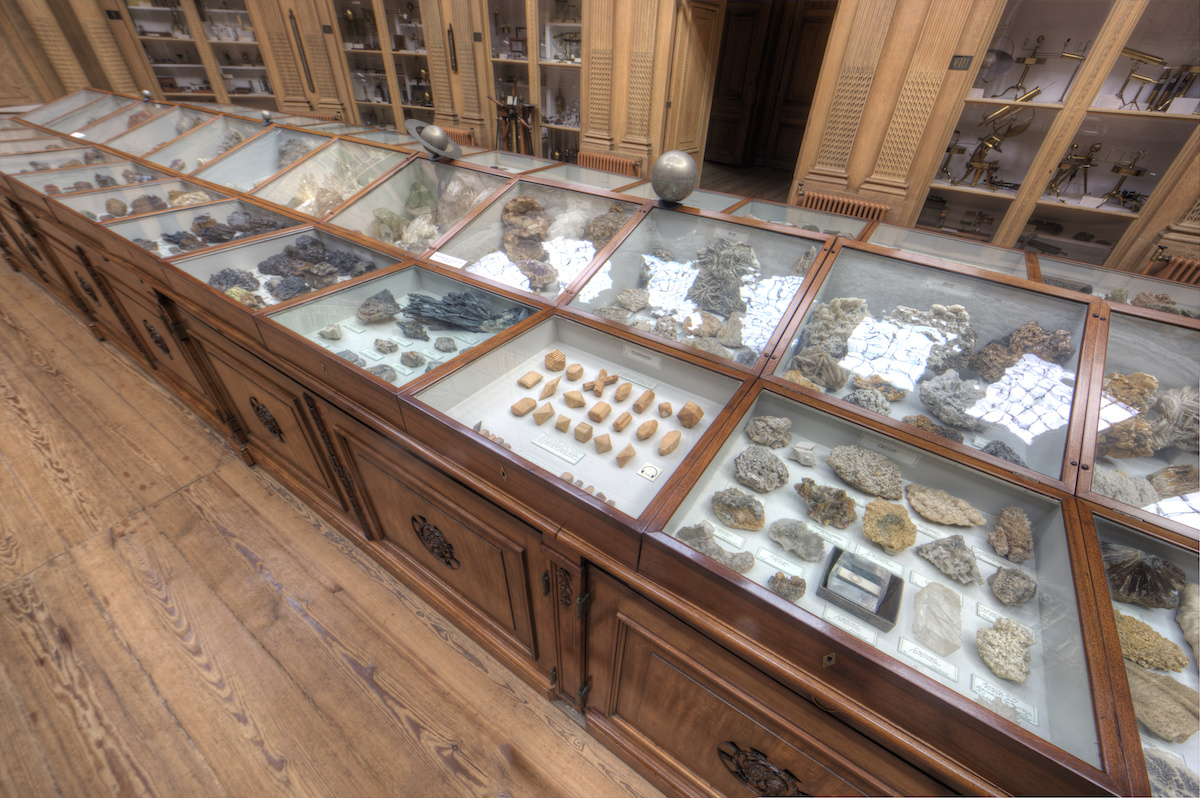 models by Haüy and Romé de L'Isle on display in the
oval room
at Teylers Museum