Jameson, Robert (1805)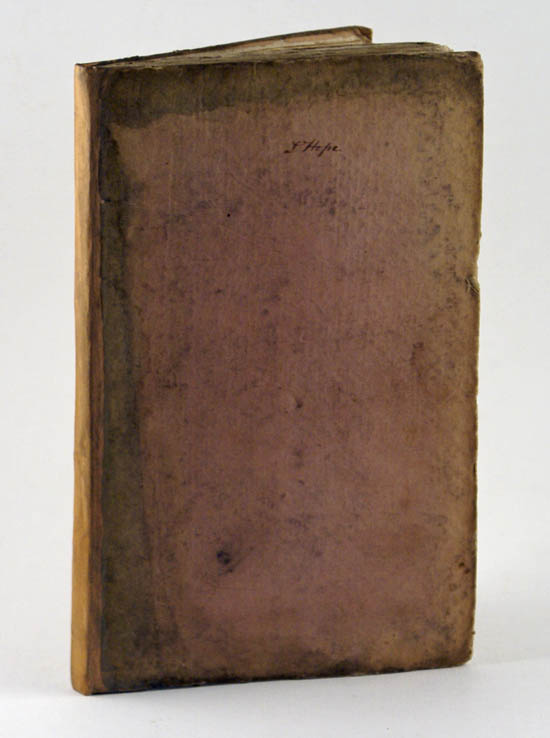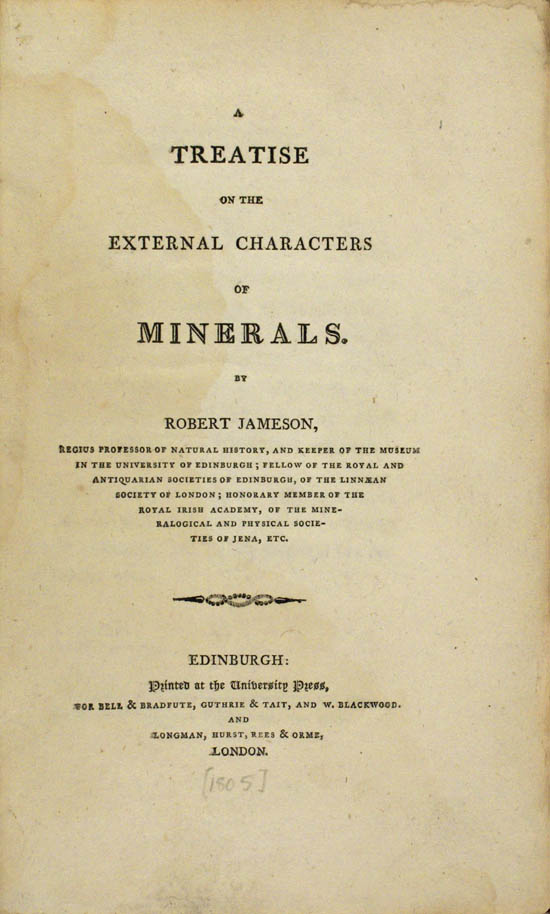 A | Treatise | On The | External Characters | Of | Minerals. | By Robert Jameson, | Regius Professor of Natural History, and Keeper of the Museum | in the Universtiy of Edinburgh; Fellow of the Royal and | Antiquarian Societies of Edinburgh, of the Linnæan | Society of London; Honorary Member of the | Royal Irish Academy, of the Mine- | ralogical and Physical Socie- | ties of Jena, Etc. | [ornate rule] | Edinburgh: | Printed at the University Press, | For Bell & Bradfute, Guthrie & Tait, And W. Blackwood, | And | Longman, Hurst, Rees & Orme, | London.
Collation:
4°: π
4
A-L
4
A-D
4
; [8] [1] 2-84 [1] 2-3 [1] [1] 2-32 p., 2 plates
Plates:
2 unsigned folding plates numbered: "PLATE I.-II."
Page size:
142 x 225 mm (uncut copy)
Binding:
contemporary pink boards
Provenance:
presentation copy inscribed "To Dr. Hope, from his friend Robert Jameson" on the blank verso of the advertisement leaf and "J. Hope" in his hand on the front cover
Other editions:
1816, 1817
References:
Schuh 2447
Note:
It is most likely that the recipient of this volume was the physician James Hope (1801-1841), author of several significant medical works. Hope and Jameson had life-long associations with Edinburgh and various scientific societies there.
Collection:
private collection