Collini, Cosimo Alessandro (1777)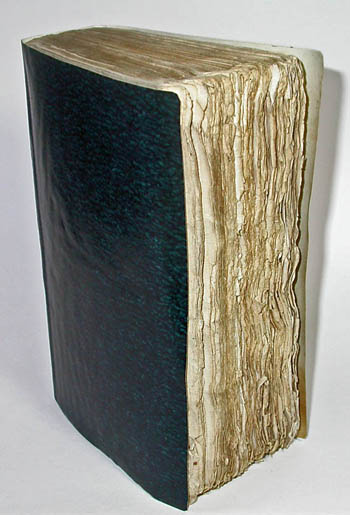 C. Collini | Tagebuch einer Reise | welches | verschiedene mineralogische Beobachtungen | besonders über die Agate und den | Basalt enthält; | nebst einer Beschreibung der Verarbeitung | der Agate. | [rule] | Aus dem Französischen übersetzt | und mit Anmerkungen begleitet | von | J.S. Schröter. | erster Diakonus zu Weimar, der römisch, kaiserl. Aka= | demie der Naturforscher und verschiedener andern | gelehrten Gesellschaften Mitglied. | [ornate rule] | Mannheim, | bei C.F. Schwan, kuhrfürstl. Hofbuchhändler. | 1777.
Half title:
C. Collini | Mineralogische Reise | [rule]
Collation:
8°: )(
8
A-Nn
8
Oo
4
; [16] [1] 2-582 [4 Advertisements] [2 errata] p.
Plates:
15 (14 folded) engraved plates numbered: "Taf. I – XV". The first plate is signed: "E Verelst.-dele. et. sculp. a Mannheim", the other plates are signed either: "E Verelst fec." or "E Verelst. f. a Mannheim" or "EV. f."
Page size:
120 x 190 mm
Binding:
later paper boards
Provenance:
no marks of provenance
Other editions:
French (original edition 1776)
References:
Schuh 1172; Sinkankas 1413
Note:
Used as decorative elements in the picture showing the titlepage are a nice piece of agate in authentic colors, found in Uffhofen / Rheinhessen, in march 2003, corresponding to chapter III, page 62, titled "
Von den Achaten, welche bei Flonheim, Uffhofen, Erbesbüdesheim und so weiter, auf den Feldern zerstreuet liegen....
" and a gilded box of agate, manufactured in the Oberstein region around 1880.
Collection:
private collection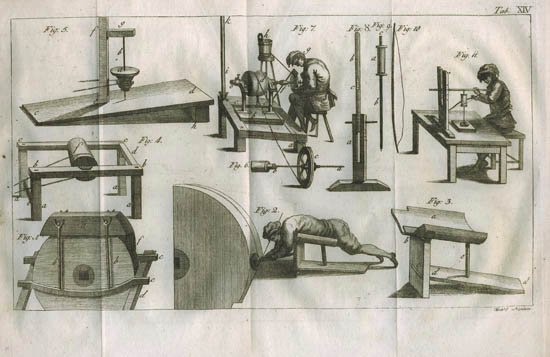 Agate cutting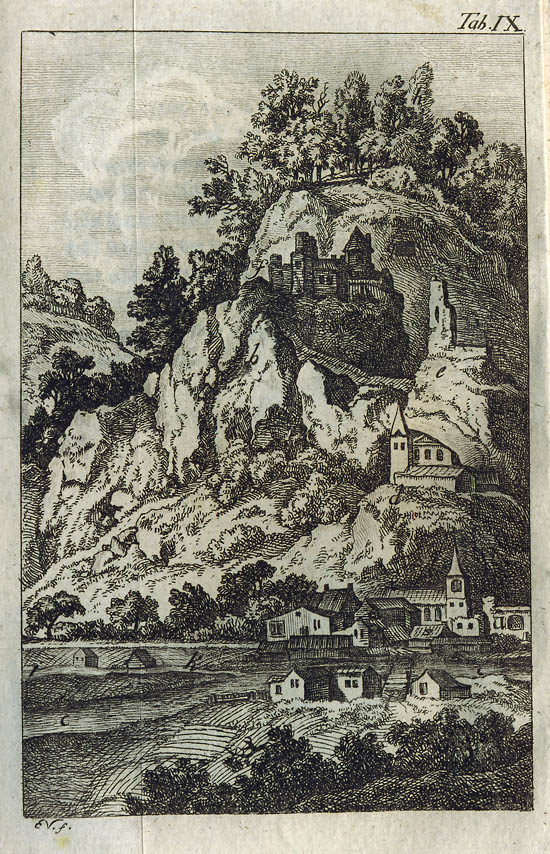 view of Oberstein and its Felsenkirche