Buchoz, Pierre Joseph (1782)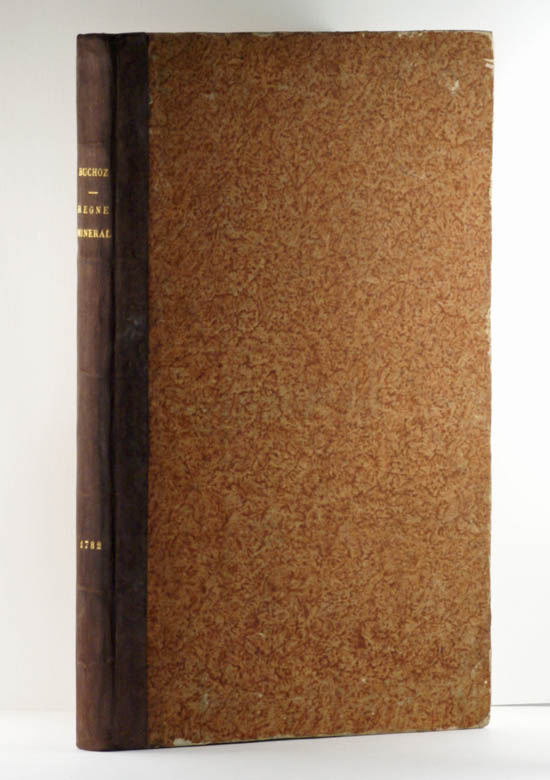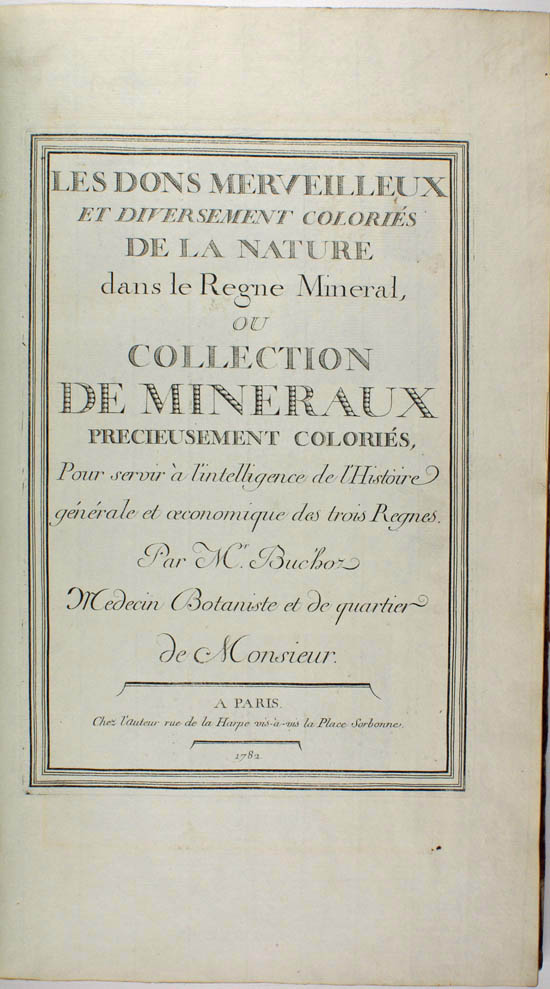 Les Dons Merveilleux | Et Diversement Coloriés | De La Nature | dans le Regne Mineral, | Ou | Collection | De Mineraux | Precieusement Coloriés, | Pour servir à l'intelligence de l'Histoire | générale et oeconomique des trois Regnes. | Par Mr. Buc'hoz | Medecin Botaniste et de quartier | de Monsieur. | [ornate rule] | A Paris. | Chez l'auteur rue de la Harpe vis–à–vis la Place Sorbonne. | [ornate rule] | 1782.
Engraved title page
Collation:
2°: π A-D
2
A-B
2
; [2] p., 100 plates, i-xvi [7] [1 blank] p.
Plates:
100 hand-colored plates
Page size:
291 x 472 mm
Binding:
half calf (rebacked) over marbled boards
Provenance:
unknown, but all plates have manuscript figure captions
and the text is preceded by two leaves of manuscript notes about the work of Buchoz. The present copy also includes a loose printed folded folio leaf entitled "Tableau Abrégé De Classification Chimique Des Substances Du Règne Minéral, | Par le citoyen Poidevin, Pharmacien à Rouen." (no date).
Other editions:
none
References:
Schuh 922
Collection:
private collection